Its long since I have written something in the blog.
This time I thought of trying a movie review.. Have never written one.. Not any expert comments - Just what I felt about the movie..
I didn't have the habit of reading movie reviews before going to watch a movie. Some how I got to watch most of the good movies.
But now due to the upsurge of the hindi movies, reduced time, not 'up-to-date' on the current news and excess usage of internet 'forced' :) me to read the movie reviews.
I heard from my friends that the movie 'Yes Man' was very good. I went through some reviews.
Most of the reviews said that it was very good, full of humor etc etc..
During X'Mas, Most of the time I am on support and cannot go for a movie. Before going to Tahoe, I got only one chance to watch a movie. I had couple of options - Yes Man, Rab Ne bana di... , Gajni. Finally I decided on "Yes Man".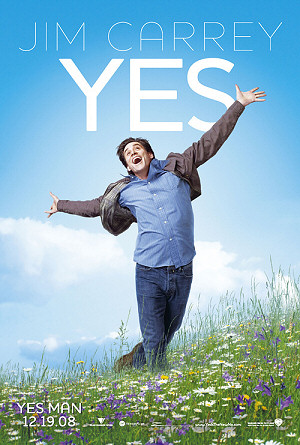 What I felt was - Move was simple with a very simple storyline... The humor was good (Not as gr8 as the blogs said/I expected. Maybe because my expectations were too high..)
I liked Jim Carry's acting except for the facial expressions :-). I liked Zooey Deschanel's acting as well. She looked really cute in the movie and was really funny.. I love the duet scene. :-)
Though the movie was in a humor track, I really liked the way it conveyed the significance of "why we should have a positive attitude?" (yes its exaggerated.. :-)). There were lot of good 'points' supporting this theme. I didn't feel anything they said about the theory of being positive was crap/non-sense ( I feel the theories are crap/non-sense with most of the movies.. Esp with Hindi movies) . I am not saying that "saying Yes" is a gr8 idea. What I meant was - most of the comments related to "being positive" made sense - the script was not just written to make ppl laugh when ever Jim Carry says Yes/No or making a facial expression. Basically,
They have done their homework!!!
Over all, I felt that the movie is humorous with 'juice' in it..